The Board of Directors

Patrick Cheetham - Executive Chairman
Patrick Cheetham has a first class honours degree in Mining Geology from the Royal School of Mines, Imperial College, University of London. He is also a former winner of the Cominco (Europe) prize for mining geology. Patrick co-founded Archaean Gold N.L. in 1993 with his wife, Karen. At the 1995 "Diggers and Dealers" mining forum in Western Australia, Archaean Gold N.L. was awarded "Best Junior Explorer of the Year", and in July 1996 it was the subject of a successful $50 million takeover bid by Lachlan Resources NL. Prior to founding Archaean Gold, Patrick was, from 1986 to 1993 joint managing director of Dragon Mining NL, during which time he was responsible for the formation of that company, the identification of and acquisition of its exploration projects, its listing on the Australian Stock Exchange and the subsequent development of its exploration projects. Patrick operated a private mineral exploration company, Sovereign Mining Limited, in the UK from 1983 to 1985 and prior to that worked for Western Mining Corporation in Western Australia, and for Imperial Metals Corporation in British Columbia, Canada. He is also Chairman of Sunrise Resources plc.
Mr Cheetham is Chairman of the Nomination Committee and a member of the Remuneration and Audit Committees.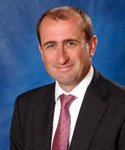 Donald McAlister - Non-Executive Director
Mr McAlister is a founding director of the Company.
Previously he was Finance Director of Mwana Africa plc, Ridge Mining plc and Reunion Mining. He also worked at Enterprise Oil plc, Texas Eastern N Sea Inc. and Cluff Oil Holdings plc. He has over 20 years' experience in all financial aspects of resource industry, including metal hedging, tax planning and economic modelling.
Mr McAlister's experience also includes the economic evaluation of gold and base metal mines and the arranging of project finance for feasibility studies and mine developments.
He was also involved in the listing of Reunion Mining plc on the Luxembourg and London Stock Exchanges.
Mr McAlister is Chairman of the Audit Committee and a member of the Remuneration and Nomination Committees.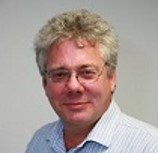 Dr Mike Armitage - Non-Executive Director
Dr Armitage is currently employed by SRK Consulting (UK) Ltd, part of the SRK Group, a leading global mining consultancy. He has over 35 years' experience in the mining industry and at SRK has been responsible for managing feasibility studies and stock exchange Competent Persons Reports on behalf of mining and exploration companies, as well as audits and due diligence studies and independent valuations of exploration and mining assets on behalf of investment institutions or in support of mergers and acquisitions. During his time with SRK, Dr Armitage has been Managing Director and Chairman of the SRK's UK practice, Director of several of SRK's individual company practices, including SRK's Exploration Services, and SRK Group Chairman.
He is currently Chair of the Applied Earth Science Division of the Institute of Materials, Minerals & Mining, Chair of the Geological Society Business Forum and Honorary Chair of the Critical Minerals Association.
Dr Armitage is Chairman of the Remuneration Committee and a member of the Audit and Nomination Committees.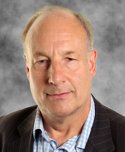 Rod Venables, City Group - Company Secretary
Rod Venables is a qualified solicitor who worked for 6 years in private practice, specialising in company and commercial law, before moving to the financial services sector. He worked in corporate finance and corporate broking with a number of stockbroking and advisory firms, including Greig Middleton & Co Limited, Old Mutual Securities Limited, Allenby Capital Limited and Northland Capital Partners Limited, focusing on equity capital markets and, in particular, the AIM market. Over the last 30 years, he has advised the boards of both private and public companies, based in the UK and overseas. He has experience across a wide range of sectors but, in recent years, he has been mostly involved with the resources, technology and support services sectors. He is a Director and Head of Company Secretarial Services at City Group PLC and is Company Secretary for Sunrise Resources plc.
The Senior Management Team
Richard Belcher - Exploration Manager
Richard joined the team in October 2022. He is a multi-commodity, multi-disciplined explorationist with a strong technical background and 19 years' post-PhD experience across all stages of exploration with an emphasis on gold and base metals in Africa, including in Zambia.
Sondra Pyrch - Management Accountant
An ACCA qualified accountant with extensive experience gained across a variety of organisations, Sondra is responsible for all aspects of financial administration, including treasury, ledger control, management accounts, annual audited accounts, taxes and statutory financial reporting.
Joel Cheetham - Project Manager, Permitting & GIS
Joel is responsible for all aspects of 3D modelling, mapping, technical reporting and digital data management.
Jaelithe Talboom - Office Manager
Jaelithe is responsible for regulatory and compliance matters, routine company secretarial activity and the day-to-day running of the head office IT and administrative functions.